Union Budget 2023-24: Larger budget deficit acceptable if spend stimulates higher GDP growth, says Godrej Industries CMD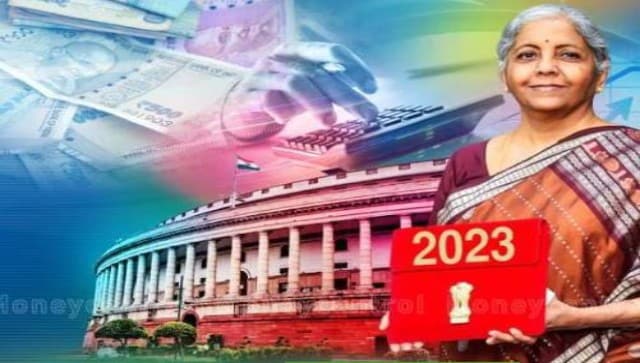 Finance Minister Nirmala Sitharaman will present the Union Budget on February 1–third year since the start of the COVID-19 pandemic. There have been many challenges to the economy. Outlining them, Nadir Godrej, Godrej Industries Ltd.'s Chairman and MD said, "Global inflation, China's economic slowdown, the pandemic's aftereffects, and the conflict between Ukraine and Russia pose a great challenge for the Indian economy."
He said, although there is wage-push inflation in core inflation, as this is only 25 percent of the basket and since commodities make up most of the inflation basket, and their prices are dropping globally, headline inflation is expected to be around 5 percent
The global slump poses difficulties for overall growth. Exports have fallen. Therefore, Godrej emphasized growth must be prioritized, adding, a larger budget deficit is acceptable, as long as the spending stimulates higher GDP growth.
"Spending on infrastructure has boosted growth, which has attracted private investment and promoted exports. Domestic development and the Gati-Shakti initiative will be very beneficial," Godrej said.
"The type of deficit should be our primary concern rather than the overall budget deficit," Godrej said.
He welcomed any investment that would foster progress, adding, subsidies should be cut, and direct transfers to the underprivileged should be made.
He said though there might be a temptation to interpret the Vudget as populist, he hoped that would not happen.
"The Union Budget for 2023-2024 provides an excellent chance to invest in women's empowerment. The government must increase its efforts in infrastructure, skill development, education, health care, financial inclusion, and other sectors critical to empower women. Investing in the workforce can help create jobs and raise women's wages, ultimately leading to improved long-term economic growth that benefits the bottom of the pyramid," Godrej added.
Read all the Latest News, Trending News, Cricket News, Bollywood News,
India News and Entertainment News here. Follow us on Facebook, Twitter and Instagram.