Taiwan Strait: Are US-China gambling or guardrailing?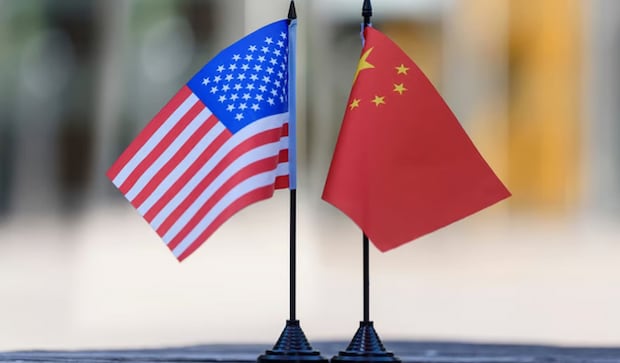 At a press conference on 11 January 2023, US Secretary of Defense Lloyd Austin said that a Chinese invasion of Taiwan was not imminent. The statement conforms to a pattern where China and the US are prioritising engagement to dial down the heat. But at the same time, given that the US and China are locked in a security dilemma over Taiwan, a new modus vivendi between the two sides appears unlikely. 
Beijing's increasingly nationalistic foreign policy has resulted in a hardening position on Taiwan. This was evident in its overreaction to former US House Speaker Nancy Pelosi's visit to Taipei in August 2022. It fired missiles into the Taiwan strait, conducted live-fire air and naval drills in six zones around the island, and broke dialogue with the US by cancelling bilateral Theatre Commanders meetings, Defense Policy Coordination Talks, and Military Maritime Consultative Agreement Meetings. 
Meanwhile, in the US, the discourse on Taiwan has revolved around the need to "defend" the democratic island from Chinese aggression, something that has been evident in President Joe Biden's repeated statements. Moreover, a bi-partisan, anti-China and pro-Taiwan consensus is developing within the US Congress. This is likely to lead to tougher positioning by the legislature, over which the Biden-led executive branch is likely to have little sway.
Over the past few months, China's forceful actions against Taiwan have been both overt and covert. These have ranged from record flybys beyond the median line of the island's Air Defense Identification Zone, to the deployment of 'united front work' to influence religious and social groups in Taiwan. One look at the official Twitter account of the Taiwanese Ministry of Defense shows that every day PLA aircrafts and PLAN vessels conduct sorties around Taiwan. 
These actions become more enhanced and aggressive when Beijing perceives that Washington has crossed one of its 'red lines' – say by internationalising the 'domestic issue' of 'reunification'. China has consequently conducted a campaign to restrict Taiwan's international space. This has been done by peeling away the island's diplomatic partners and raising objections to its participation in international bodies like the World Health Assembly.
Chinese policies have invariably caused the stronger diplomatic and military posturing from the US. This has intensified the risk of a conflagration in the Taiwan Strait. For instance, as per a statement released by the US Indo-Pacific Command in December 2022, a Chinese PLAN J-11 fighter pilot performed manoeuvers dangerously close to an American RC-135 reconnaissance aircraft in the South China Sea. If not averted, its consequences could have been similar to the infamous Hainan incident of 2001, when a mid-air collision between American and Chinese aircrafts led to the loss of a Chinese pilot's life. The US again responded to this development by sailing a warship, the USS Chung-Hoon, through a narrow corridor in the Taiwan Strait, on 6 January 2023. 
It is, in such a scenario, hard to agree with the conclusions of joint reports published by the US Institute of Peace and the Shanghai Institutes for International Studies in September 2022, arguing that Chinese and American moves in the Taiwan Strait cannot be perceived as an action-reaction dynamic. Even if one is to argue that both parties are attempting to create a deterrent effect for each other's provocations, it only leads to the creation of a security dilemma where buildup by one calls for an equivalent response from the other.
The over-militarised thinking among US policy circles has rung alarm bells among both policymakers and scholars. As a result, we see a fixation on projections made in March 2021 by the former Commander of the USINDOPACOM, Admiral Phillip Davidson, that China could take over Taiwan by 2027. A prominent US think tank, the Center for Strategic and International Studies, has more recently concluded from the results of extensive wargaming exercises that China would suffer an elaborate defeat in its invasion of Taiwan, while the joint troops of the US and the Japan Self-Defense Forces will suffer heavy losses. Consequently, foreign policy is becoming more geared towards defeating China in a war over Taiwan, than on finding ways to maintain a peaceful status quo – which is in the larger, more consistent interest of American policy.
However, this is not to say that the situation is entirely grim. There are some signs that attempts are being made to establish guardrails between the two sides. Lloyd Austin's remarks are indicative of this effort. On the Chinese side, Ma Xiaoguang from the State Council's Taiwan Affairs Office reiterated in September 2022 that China shall "work with the greatest sincerity and exert our utmost efforts to achieve peaceful reunification." This was less than a month after Beijing almost provoked a "fourth Strait Crisis" in reaction to Pelosi's visit. 
Again, at the G20 Summit in Bali in November 2022, Biden underscored the importance of managing the competition responsibly and maintaining open lines of communication. Xi responded by committing to ​​peace and stability across the Taiwan Strait. The two sides have since re-opened channels of dialogue at ministerial levels. 
The question now is whether this engagement can be sustained in order to bridge the gap between the positions of the two sides. This will be challenging not only because mutual suspicions run deep but also the Taiwan issue is an important part of the charged domestic discourse in both countries. It is in this context that propositions by analysts like Jude Blanchette and Ryan Hass, who argued for the two sides to find a way to "kick the can down the road" and hold the Taiwan issue on the backburner, appear to be difficult to follow through.
The writer is a Research Analyst, The Takshashila Institution. Views expressed are personal.
Read all the Latest News, Trending News, Cricket News, Bollywood News,
India News and Entertainment News here. Follow us on Facebook, Twitter and Instagram.