Budget 2023: Fintech should be given infrastructure industry and priority status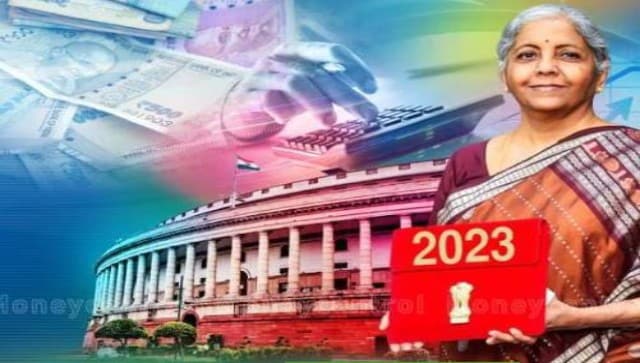 In the upcoming Union Budget, I hope the government gives the fintech sector an 'infrastructure industry' status which will open a venue for fintech players to raise funds from various sources, including government infrastructure schemes, banks, and other international lenders, on being a priority sector.
Why fintech requires heavy investment
Fintech sounds as if it involves only technology, and thus it may be an asset-light business. Yes, it is, in a way, an asset-light business when compared to other traditional sectors. However, fintech requires heavy investment in human capital (intellect), and innovation.
Building long-term digital infrastructure requires continuous development of new fintech solutions, maintaining it, improvising, and innovating it, for which high-risk capital is required. Thus, forward investment is a must.
If you look at other developed countries, the payments vertical in the fintech space have become a mainstream infra kind of framework. It is not just a payment gateway; there are many more services that are built on top of it. So, you are basically creating a major highway and building it to allow the country to participate in it.
For example, you might have witnessed the success of the Unified Payments Interface (UPI) and many other fintech services built on the top of UPI, allowing financial inclusion to percolate to the bottom of the pyramid through the digital revolution.
Similarly, another innovative digital payment technology, the Central Bank Digital Currency (CBDC) is expected to repeat the UPI success, as there is a high probability that there will be lots of entrepreneurs and fintech startups from the private sector participating in the growth of CBDC and boost its popularity and mass adoption in coming years.
Fintech is not just a set of functionalities
From my perspective, it's high time that we define fintech as an infrastructure industry because it's not just a set of functionality; it's rather laying the pipeline to build out a major fintech infrastructure for the next 5 to 20 years. This is the need of the hour as the nation is moving towards a cashless and digital economy.
This fintech business model requires a good amount of investment, and by defining it as an infrastructure and priority sector, I believe there could be lots of potential for innovation and more sustainable business in the long run. An increase in funding also increases the appetite to invest in innovative futuristic fintech products, thus boosting the fintech space.
PLI status turns around fortune of sector
Let me share an illustration to demonstrate how support from the government can turn around the fortune of a sector. Last year, the moment, the government extended a production-linked incentive (PLI) scheme for the manufacturing of semiconductors; now, the country expects at least $25 billion in investment in semiconductor space in India. Now companies from tech-advanced countries like Israel, Japan and Taiwan are exploring opportunities and, in some cases, have already grabbed opportunities to invest in the semiconductor space in India.
If you see, whichever sector has been classified as a priority industry or has been incentivised, lots of investment has flown into that area, by large companies, via government incentives and schemes, as well as by multinational institutional investors as well as MNC companies.
If fintech is classified as an infrastructure business, then it gives fintech players a lot more appetite to tap into the sources of funding that potentially have a much longer-term impact, as it is a multi-year investment that would give rewards in the long term.
Fintech should be considered new-age infra
Financial technology should be considered the next new-age 'infrastructure', which a nation should build vigorously if it wants to succeed in the emerging new global order. The way UPI has been built and promoted and adopted on foreign shores is just one visible example of 'Digital Infrastructure' in the fintech space. The country must build several such financial technologies that need to be augmented to have a cashless or cash-free digital economy in the coming decades.
With 'infrastructure industry' status, the required boost, and the treatment of being a priority sector will aid many private players to innovate, develop and build futuristic but secured payment, e-commerce, and other fintech solutions for the country.
The writer is Managing Director, Infibeam Avenues Ltd. He tweets @InfibeamAvenues Views expressed are personal
Read all the Latest News, Trending News, Cricket News, Bollywood News,
India News and Entertainment News here. Follow us on Facebook, Twitter and Instagram.