Budget 2023: From ease of investing, tax rationalisation to simplified regulations for startups, will Budget have it all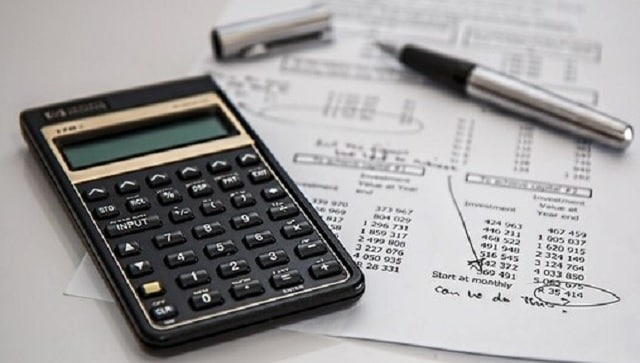 Will we pave the way to creating a robust ecosystem and realise the dream of 'Digital India'? As the third-largest startup ecosystem in the world with over 100 Unicorns, will we adequately provide the resources and incentives needed by aspirational young Indians to take the leap into entrepreneurship with new technologies and innovations? Like the rest of the country, we are eagerly waiting for Finance Minister Nirmala Sitharaman to present the Union Budget on 1 February, 2023.
Ahead of the fateful day, here are the hopes, expectations, and recommendations:
PE, VC investments in India
As our nation's startup ecosystem has quietly grown into the third-largest in the world, only behind the US and China, there is an increasing demand across the sector for a simplified regulatory framework when it comes to startups raising funds via private equity and venture capital.
To do this, there is a need for the government and regulators to rethink the entire structure and legal form for setting up funds and bring in myriad flexibilities in line with advanced jurisdictions like Singapore, and Luxembourg. It would be incredibly beneficial if they could provide a reasonable window for existing funds to migrate to the new structure and make this initiative tax neutral to allow a seamless transition.
Streamline process for AIFs
Another hope is that the 2023 Budget will provide guidance to the Reserve Bank of India (RBI) and the Securities and Exchange Board of India (SEBI) on streamlining the process for Indian Alternate Investment Funds (AIFs) to invest in overseas companies, while still sticking to the 25 percent limit.
Provide a separate tax framework for PEs, VCs, and startups
Simplifying and improving tax structures would be hugely favourable for the sector- a simple and separate tax framework for PEs, VCs, and startups would completely change the trajectory of their growth and in turn, the country's domestic output. Allowing management fees to be deducted from capital gains and clarifying the stand on the non-applicability of GST on carry pay-out to fund managers would go a long way in creating tangible change for the sector. The introduction and implementation of a uniform capital gains tax regime, irrespective of asset class, could do wonders to stimulate growth across the sector as well.
A much-needed boost for registered startups
Startups, particularly tech startups in the areas of Artificial Intelligence (AI), Machine Learning, Data Analytics, Internet of Things (IoT), Cloud Computing, Virtual and Augmented Reality (AR & VR), etc. are revolutionizing the face of Indian industries and are fulfilling the dream of 'Digital India'. Increasing the allocation of funds to this sector (particularly in R&D), along with the facilitation of credit and private investments could provide a much-needed breakthrough.
Unfortunately, many startups across the country suffer due to the lack of ease of doing business here. Addressing these issues by removing bottlenecks and offering policy support to startups would help them overcome procedural hurdles and grow their businesses.
In terms of exits and IPOs, allowing the overseas listing of Indian companies and offering simplified regulations for domestic listings would be a huge help. A long pending demand from the startup ecosystem has been on ESOPs taxation. Ensuring ESOP is taxed only at the time of sale of shares and not at the time of the vesting of options provides a big impetus to startups and helps attract higher calibre talent. Many founders work with advisors and mentors as they build their startups and compensating them via ESOP would be advantageous for startups.
I think it is the right time for the Government and Regulators to introduce an instrument like the Simple Agreement for Future Equity (SAFE) as used by Y Combinator which registered startups can issue to investors to raise capital quickly and reduce transaction costs.
As they aim to realise the future of 'Digital India' the government must provide advancement opportunities to startups through ease of doing business and fundraising, simplified regulations, and tax incentives. Our tech sector is one of the best in the world, and with appropriate policy boosts, 2023 could be the year for unprecedented technological innovations and advancements in India.
Agarwal is Investments Manager (@Vineet_Agarwal_), and Lakshmikant (@pblaksh) is Director of Finance & Legal, at Antler India- a global early-stage investment platform. Views expressed are personal
Read all the Latest News, Trending News, Cricket News, Bollywood News,
India News and Entertainment News here. Follow us on Facebook, Twitter and Instagram.